A Study of the Role of Qur'anic Teachings in Philosophical Theology
Subject Areas
:
Studies on Islamic philosophy and wisdom
Aireza Asadi 1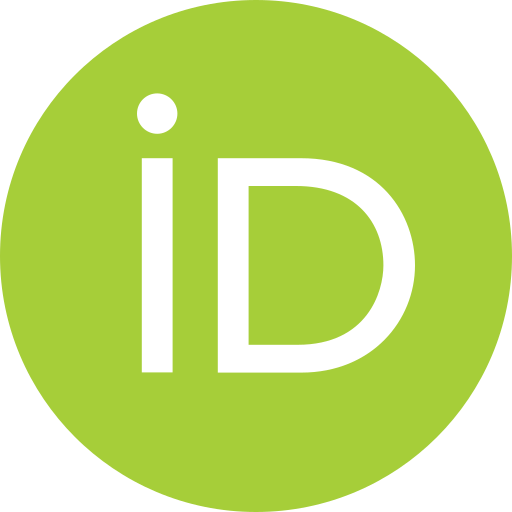 (Assistant professor, Islamic Sciences and Culture Academy, Qom, Iran)

Keywords: Holy Qur'an, Islamic philosophy, Greek philosophy, theology, philosophical theology, oneness of being, divine attributes,
Abstract :
Some opponents of philosophy and many Orientalists believe that Islamic Philosophy simply repeats the words and views of Greek philosophers and is not only totally far from Islamic teachings but also sometimes in opposition to them. Through explaining the extent of the influence of the Holy Qur'an on a rational and philosophical discussion and a study of the works of Islamic philosophers, this paper aims to demonstrate that they have benefitted from Qur'anic teachings in order to expand and develop philosophical discussions and, particularly, philosophical theology. In other words, it intends to prove that the qualitative and quantitative expansion of philosophical problems, arguments, theories, and principles in the field of philosophical theology is indebted to Qur'anic teachings. This influence is to the extent that it has led to the conceptual and structural evolution of Greek philosophy and differentiates the general approach of Islamic philosophy from Greek philosophy.
References
:
قرآن كريم.
آل ياسين، جعفر (1980م) فيلسوفان رائدان الكندي و الفارابي، بغداد: دارالاندلس.
ابن خلدون (1988م) تاريخ ابن خلدون، تحقيق خليل شحاده، بيروت: دارالفكر.
ابن‌سينا (1376) الالهيات من كتاب الشفاء، تحقيق حسن حسن‌زاده آملي، قم: دفتر تبليغات اسلامي.
ابن‌سينا (1403ق) شرح الاشارات والتنبيهات، قم: دفتر نشر الكتاب.
ابن‌سينا (1404قالتعليقات‌، تحقيق عبدالرحمن بدوي، قم: مكتب الاعلام الاسلامي.
ارسطو (1367) متافيزيك، ترجمه شرف‌الدين خراساني، تهران: گفتار.
اشعري، ابوالحسن (2004م) الابانه عن اصول الديانه، بيروت: مكتبة دار‌البيان.
توماس، هنري (1362) بزرگان فلسفه، ترجمة فريدون بدرهاي، تهران: كيهان.
‌حكمت، نصرالله (1399)‌ ‌درآمدي به تاريخ فلسفه اسلامي، تهران: الهام.
راس، ويليام ديويد (1377) ارسطو، ترجمه مهدي قوام صفري، تهران: فكر روز.
شريف، ميرمحمد (1362) تاريخ فلسفه در اسلام، ترجمه زير نظر نصر الله پورجوادي، تهران: مركز نشر دانشگاهي.
‌شيخ صدوق، ابوجعفر (1398) التوحيد، تحقيق هاشم حسيني، قم: جامعه مدرسين حوزه علميه قم.
طباطبايي، سيدمحمدحسين (1362) نهاية الحكمه، قم، موسسه النشر الاسلامي.
طباطبايي، سيدمحمدحسين (1390ق) الميزان في تفسير القرآن، بيروت: موسسة الاعلمي.
عبدالحميد، عرفان (1977م) دراسات في الفرق و العقائد الاسلاميه، بغداد: دار التربيه.
عليپور، ابراهيم (1389) در آمدي بر چيستي فلسفه اسلامي، قم: پژوهشگاه علوم و فرهنگ اسلامي.
فاخوري، حنا و همكاران (1373) تاريخ فلسفه در جهان اسلامي، تهران: علمي و فرهنگي. فارابي (1387) رسائل فلسفي فارابي‌ ‌(رسالة باورهاي قلبي)، ترجمه سعيد رحيميان، تهران: علمي و فرهنگي.
فارابي (1405ق) فصوص الحكم، تحقيق محمد حسن آل ياسين، قم: بيدار.
فارابي (1995م) آراء اهل المدينة الفاضله، بيروت: دار و مكتبه الهلال.
‌فلاح رفيع، علي(1380) «تفكر يونان و نخستين فيلسوفان مسلمان در بوته نقد»، معرفت، 1380، شماره 42، ص22ـ8.
فلوطين ( 1413ق)‌ ‌اثولوجيا، تحقيق عبدالرحمن بدوي، قم: بيدار.
كاپلستون، فردريك (1368) تاريخ فلسفه، ج1، ترجمة سيدجلال‌الدين مجتبوي، تهران: علمي و فرهنگي.
كندي، يعقوب بن اسحاق (1387) مجموعه رسائل كندي، ترجمه سيد محمود يوسف ثاني، تهران: علمي و فرهنگي.
‌مطهري، مرتضي (1361) سيري در نهج البلاغه، قم: دفتر انتشارات اسلامي.
‌مطهري، مرتضي (1372) مجموعه آثار استاد شهيد مطهري (مقالات فلسفي)، قم: صدرا.
ملاصدرا (1366) تفسير القرآن الكريم، قم: بيدار.
ملاصدرا (1378) المظاهر الالهيه،‌ تصحيح و تحقيق آيت‌الله سيدمحمد خامنه‌اي، تهران: بنياد حكمت اسلامي صدرا.
ملاصدرا (1381) الحكمةالمتعالية في الاسفار الاربعه، ج6، تصحيح و تحقيق احمد احمدي، تهران: بنياد حكمت اسلامي صدرا.
ملاصدرا (1382) الشواهد الربوبيه في المناهج السلوكيه، تصحيح و تحقيق سيدمصطفي محقق‌داماد، تهران: بنياد حكمت اسلامي صدرا.
ملاصدرا (1386) مفاتيح الغيب،‌ ‌تصحيح و تحقيق نجفقلي حبيبي، تهران: بنياد حكمت اسلامي صدرا.
ملكيان، مصطفي (1379) تاريخ فلسفه غرب، قم: پژوهشگاه حوزه و دانشگاه.
‌وال، ژان (1375) بحث در مابعد الطبيعه، ترجمه يحيي مهدوي، تهران: خوارزمي.
ولفسن، هري اوسترين (1368) فلسفه علم كلام، ترجمه احمد آرام، تهران: هدي.
---