An Evaluation of the Common Interpretations of Fact Itself and its Whatness Based on Mullā Ṣadrā's Final View
Subject Areas
:
Studies on Mulla Sadra and the Transcendent Philosophy
Seyedeh Zahra Mousavi Baygi 1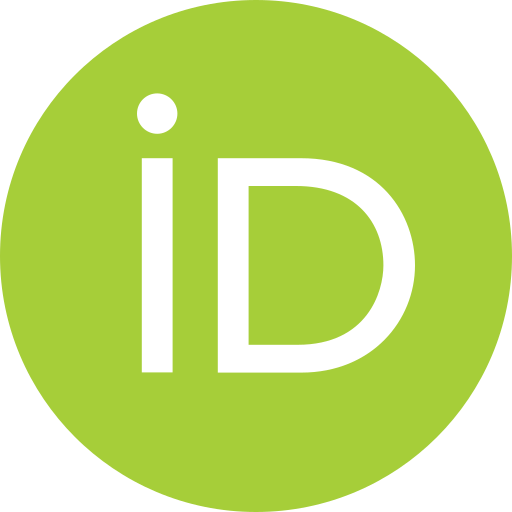 (PhD candidate, Ferdowsi University of Mashhad, Mashhad, Iran)
Seyd Mohammad Musavi 2 (Associate Professor, Razavi University of Islamic Sciences, Mashhad, Iran)

Keywords: fact-itself, knowledge of the active intellect, limit of essence, general affirmation, essential knowledge, Mullā Ṣadrā,
Abstract :
One of the discussions that has attracted great attention in scientific-philosophical societies is epistemology and its related problems such as the problem of the "criterion for the truth of propositions". Muslim thinkers believe that the criterion corresponds with nafs al-amr (fact itself); however, they have provided different views and interpretations of this concept. The required data for the study were collected through the library method. After describing and analyzing them, while evaluating three famous views regarding the truth of fact itself, reporting the related criticisms, and emphasizing the incomprehensiveness of these views, the researchers try to demonstrate that fact itself means "God's essential differentiated knowledge". Their standpoint is in conformity with gnostic and Sadrian philosophical principles.
References
:
آشتياني، سيدجلال‌الدين (1370) ‌ شرح مقدمة قيصري بر فصوص الحكم‌، تهران: امير‌كبير.
آشتياني، مهدي (1390) تعليقه بر شرح منظومه حكمت سبزواري، قم: المؤتمر العالمّية العلامه» الآشتياني (ره).
اسدي، مهدي (1397) «نفس‌الأمر نزد ارسطو»، پژوهشهاي هستي‌شناختي، دانشگاه تربيت دبير شهيدرجايي، ش 13، ص146ـ123.
تفتازاني، سعد الدين (1409ق) شرح المقاصد، تحقيق و تعليق عبدالرحمن عميره، قم: الشريف الرضي‌.
رهبر، حسن؛ سراج، شمس‌الله (1394) «معيار صدق و توجيه معرفت در نظام معرفتي صدرايي و اشراقي»،‌ ‌حكمت صدرايي، دانشگاه پيام‌نور، ش7، ص53ـ37.
سبزواري‌، ملاهادي (1369ـ 1379ش) شرح المنظومة،‌ ‌تصحيح و تعليق حسن حسن‌زاده آملي، تحقيق و تقديم مسعود طالبي، تهران: ناب‌.
سليماني اميري، عسكري (1395) «تفسير نوين معرفت شناختي و هستي شناختي از صدق به نفس‌الأمر بر مبناي ديدگاه علامه‌طباطبايي»، پژوهشهاي عقلي نوين، دفتر تبليغات اسلامي، ش 1، ص59ـ37.
شانظري، جعفر؛ صادقي علويجه، احمد (1388) «تبيين مباني وجودشناختي نظريه علامه‌طباطبايي در تفسير نفس‌الأمر و سنجش نقدهاي آن»، متافيزيك، دانشگاه اصفهان، ش1و2، ص114ـ99.
شيرازي، قطب‌الدين (1391) شرح حكمة الاشراق به انضمام تعليقات صدرالمتألهين، تصحيح سيدمحمد موسوي، تهران: حكمت.
طباطبايي، سيدمحمدحسين (1433ق) بداية الحكمة، قم: مؤسسة النشر الاسلامي.
طباطبايي، سيدمحمدحسين (1436ق) نهاية الحكمة، قم: مؤسسة النشر الا؛سلامي‌.
علامه حلي (1413ق)‌ كشف المراد، تصحيح حسن حسن‌زاده آملي، قم: مؤسسة النشر الاسلامي‌.
فايدئي، اكبر؛ ضيايي‌نيا، ناصرالرضا (1394) «تفسير نفس‌الأمر به نفس‌الشي»، معرفت فلسفي، مؤسسه آموزشي و پژوهشي امام خميني(ره)، ش1، ص144ـ125.
قرباني، رحيم (1386) «مسئله نفس‌الأمر در انديشه علامه‌طباطبايي و فلسفه ابن‌سينا»، فصلنامة‌ ‌علامه، مؤسسه تحقيقاتي علوم اسلامي ـ‌انساني دانشگاه تبريز، ش14، ص142ـ135.
قيصري، داود (1375) شرح فصوص الحكم،‌ ‌تصحيح سيدجلال‌الدين آشتياني‌، تهران: علمي و فرهنگي‌.
كاشاني، عبدالرزاق (1426ق) اصطلاحات الصوفية، تصحيح عاصم ابراهيم الكيالي الحسيني الشاذلي الدرقاوي‌، بيروت: دار الكتب العلميه.
لاهيجي، فياض ‌(بي‌تا) شوارق الالهام، اصفهان: مهدوي‌.
ملاصدرا (1368) الحكمة المتعالية في الاسفار العقلية الاربعة،‌ ‌قم: مكتبة المصطفوي.
ملاصدرا (1380) الحكمة المتعالية في الاسفار الاربعة، ج7، تصحيح و تحقيق مقصود محمدي، تهران: بنياد حكمت اسلامي صدرا.
ملاصدرا (1381) الحكمة المتعالية في الاسفار الاربعة،‌ ‌ج6، تصحيح و تحقيق احمد احمدي، تهران: بنياد حكمت اسلامي صدرا.
ملاصدرا (1382) الشواهد الربوبية في المناهج السلوكية، تصحيح و تحقيق سيدمصطفي محقق ‌داماد، تهران: بنياد حكمت اسلامي صدرا. ملاصدرا (1383) الحكمة المتعالية في الاسفار الاربعة، ج1، تصحيح و تحقيق غلامرضا اعواني، تهران: بنياد حكمت اسلامي صدرا. ملاصدرا (1383) الحكمة المتعالية في الاسفار الاربعة، ج2، تصحيح و تحقيق مقصود محمدي، تهران: بنياد حكمت اسلامي صدرا.
ميرداماد (1367) القبسات، تصحيح مهدي محقق، تهران: دانشگاه تهران.
ميرداماد (1391) الافق المبين، تحقيق حامد ناجي اصفهاني، ترجمه مصطفي اميري، تهران: ميراث مكتوب.
---